RSA Archer Suite

Integrated Risk Management
The Proven Path to Integrated Risk Management
Are you stumbling over risks or seizing opportunities?
Organizations of all sizes are struggling to manage the magnitude, velocity and complexity of today's existing and emerging risks. The very strategies they're pursuing to fuel growth and innovation, such as digital transformation and third-party partnerships, expose them to new and unexpected risks.
RSA Archer Suite, a leader in the 2018 Gartner Magic Quadrant for integrated risk management, empowers organizations of all sizes to manage multiple dimensions of risk on one configurable, integrated software platform. With RSA Archer, organizations can quickly implement risk management processes based on industry standards and best practices—leading to improved risk management maturity, more informed decision-making and enhanced business performance.
What Is Integrated Risk Management?
Integrated risk management (IRM) refers to a set of practices designed to help organizations understand and manage the full scope of risks (strategic, operational, financial, digital, etc.) facing their enterprises, with more flexibility and agility than traditional GRC programs. As the term suggests, integrated risk management highlights the integrated nature of risk: both horizontally, across risk domains (e.g., security, compliance, resilience), and vertically, by connecting operational risks to an organization's strategy. Integrated risk management is especially intended to help organizations manage new risks stemming from digital transformation activities. Since those risks can quickly have a cascading impact, integrated risk management aims to better prepare organizations for those impacts and dependencies.
The breadth, depth and adaptability to mature any risk program
The speed and agility of an integrated approach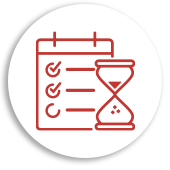 Transform your internal audit function from reactive and compliance focused to become a proactive and strategic enabler of the business.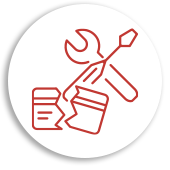 Automate business continuity and disaster recovery planning and execution to protect your organization from crisis events.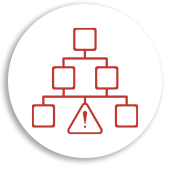 Gain a clear, consolidated view of risk across your business by aggregating disparate risk information in one central solution.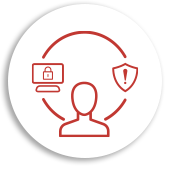 Compile a complete picture of technology- and security-related risks and understand their financial impact to improve decision-making.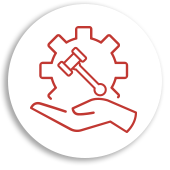 Establish a sustainable, repeatable and auditable regulatory compliance program by consolidating information from multiple regulatory bodies.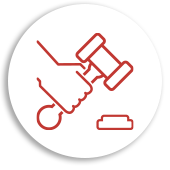 Get an accurate picture of third-party risk while managing and monitoring the performance of third-party relationships and engagements.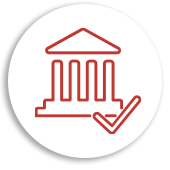 Improve your information assurance program and exceed FISMA and OMB requirements for continuous monitoring and assessment & authorization.
Featured Use Case
RSA Archer Cyber Risk Quantification
Quantify the financial impact of IT and cybersecurity risks so you can make more effective investment and mitigation decisions.

Communicate IT and cybersecurity risk in financial terms to senior management and the board
Make well-informed IT and cybersecurity risk decisions based on qualified financial data

Prioritize risk mitigation and optimize security investments and cyber insurance
Benefits

Enhances Risk Visibility
RSA Archer Suite consolidates risk data from across an organization and uses risk analytics to provide organizations with a comprehensive and integrated picture of risk.

Improves Efficiency
With RSA Archer solutions, organizations are able to rationalize and automate a wide variety of governance, risk and compliance processes, leading to cost savings and other efficiency gains.

Accelerates Decision-Making
The risk taxonomy built into RSA Archer gives organizations a framework for collecting timely, actionable information that helps to drive more informed, risk-based decisions.

Drives Accountability for Risk
Customers say RSA Archer solutions enable them to drive a strong culture of risk management across their enterprises by driving clear accountability to front line managers.

Features a Best-Practices Approach
Designed with built-in industry standards and best practices, RSA Archer allows customers to quickly implement effective risk management processes.

Provides a Proven Solution
Gartner has repeatedly recognized RSA Archer in the "Leaders" quadrant of its Magic Quadrant reports for integrated risk management, IT risk management and more.